Actor Ananya Panday may be only three movies old in the film industry, but she knows how to raise the heat with her sartorial picks! She opts for adds bright prints, colours, and has a lot of summer vibe to her style that makes her fashion game relatable.
After her debut with Student Of The Year 2 in 2019, Ananya Panday sat down with Bollywood Hungama to answer some fun questions on fashion.
What does fashion mean to you?
Fashion, to me, is just being yourself and I have always followed that.
What is that one fashion brand you swear by?
ONLY. I really thing that denims are so comfortable. There are so many varieties like flare pants, skinny ones. There are so in right now and so hard to find the jeans that fit well.
What is that one favourite piece of clothing you just can't let go of?
I have this one night suit which I wear all the time. Even when people come home, I am always in that night suit. My mom is like 'Please get rid of it!' I can't.
What is that one fashion trend you and one that you hate?
Recently, I love denim on denim. I think all denim is such a cool look. Even, denim boots that is really cool. I don't like exposing my belly button so much that's a fashion trend I don't really enjoy.
If you could raid one person's closet, it doesn't have to be a celebrity, who would it be?
Karan Johar's closet – I need those sunglasses and those jackets.
Who, according to you, is a timeless trendsetter?
Personally, my grand mom as she is timeless. She is in her old age but she is always in her cool shoes, funky print salwar-kameez. She coloured her hair recently so I think she is very with it.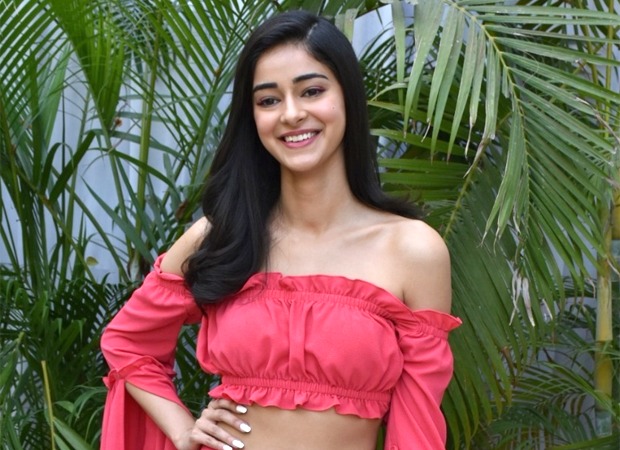 Do you take your airport looks seriously?
I can't because I need to be comfortable all the time. My mom is always like 'Listen, how you can go out like this?' I am always like 'Listen, I need to be comfortable'. So, no I don't take any of my looks too seriously.
You last minute ideal outfit for a date?
A cute short dress.
You last minute ideal outfit for a party?
A cute short dress. No, actually, for a party I would say jeans and a bodysuit.
You last minute ideal outfit for a casual outing?
Sneakers and tracks.
You last minute ideal outfit for a press conference?
A cute blazer and some nice pants. It would be very official.
5 must haves in a summer wardrobe?
Sneakers, white t-shirt, well-fitted denims or ripped jeans, a cute floral summery dress and a fanny pack.
4 styles you love?
Sweats, a good denim skirt from ONLY, flared jeans, dungarees.
3 fashion lessons/ trends that you've taken from your best friend?
They are very different so I would say experimenting and trying new things. I think I've learnt that we all have different body types so dress for your own body types and comfort is the key.
2 styles or trends you think the millennial should give up now?
I think showing your belly button can be given up. Listen, millennial are fine. I am a millennial to. Show your belly button.
One fashion advice you'd give?
Be yourself. Enjoy.
Also Read: Ananya Panday shares throwback pictures from her first look test for Khaali Peeli
BOLLYWOOD NEWS
Catch us for latest Bollywood News, New Bollywood Movies update, Box office collection, New Movies Release , Bollywood News Hindi, Entertainment News, Bollywood News Today & upcoming movies 2020 and stay updated with latest hindi movies only on Bollywood Hungama.
২৪X৭ নিউজ বেঙ্গল এ সবার আগে পড়ুন ব্রেকিং নিউজ। থাকছে দৈনিক টাটকা খবর, খবরের লাইভ আপডেট। সবচেয়ে ভরসাযোগ্য বাংলা এবং ইংলিশ খবর পড়ুন ২৪X৭ নিউজ বেঙ্গল এর ওয়েবসাইটে। নিয়মিত খবরে থাকতে লাইক করুন ফেসবুকে ও ফলো করুন টুইটারে।
'রঙ' ছাড়া সংবাদ খুঁজে পাওয়া কঠিন। কোন খবরটা 'খাচ্ছে'? সেটাই কি শেষ কথা? নাকি আসল সত্যিটার নাম 'সংবাদ'! 'ব্রেকিং' আর প্রাইম টাইমের পিছনে দৌড়তে গিয়ে দেওয়ালে পিঠ ঠেকেছে সত্যিকারের সাংবাদিকতার। অর্থ আর চোখ রাঙানিতে হাত বাঁধা সাংবাদিকদের। কিন্তু, গণতন্ত্রের চতুর্থ স্তম্ভে 'রঙ' লাগানোয় বিশ্বাসী নই আমরা। আর মৃত্যুশয্যা থেকে ফিরিয়ে আনতে পারেন আপনারাই। সোশ্যালের ওয়াল জুড়ে বিনামূল্যে পাওয়া খবরে 'ফেক' তকমা জুড়ে যাচ্ছে না তো? আসলে পৃথিবীতে কোনও কিছুই 'ফ্রি' নয়। তাই, আপনার দেওয়া একটি টাকাও অক্সিজেন জোগাতে পারে। স্বতন্ত্র সাংবাদিকতার স্বার্থে আপনার স্বল্প অনুদানও মূল্যবান। পাশে থাকুন।