New Delhi:
Ramanaidu Rana Daggubati or popularly known as Rana Daggubati celebrates his 36
th
birthday today. Known for his performances in movies like 'Baahubali', 'The Ghazi Attack' and others, he is also a producer, visual effects co-ordinator and an entrepreneur. Before venturing into acting, he started his career with him working as a visual effects' coordinator in around 70 films. He started his own production company and then made his acting debut in the 2010 Telugu movie 'Leader'.
Venkatesh Turns 60: Chiranjeevi, Mahesh Babu, Rana Daggubati And Others Shower Birthday Wishes For The 'Drushyam' Actor
As Rana Daggubati celebrates his birthday today (December 14), many celebrities took to their social media to wish the star on his 36th birthday.
Mahesh Babu tweeted, "Happy birthday, @RanaDaggubati… Wishing you success and happiness in abundance… Keep up the amazing work!"
Samantha Akkineni shared the first look of Rana as Comrade 'Ravanna' from 'Viraata Parvam' and wrote, "Damn!!! What a poster…you incredible human being @ranadaggubati Happy Birthday"
Sai Pallavi tweeted, "Happy Birthday @RanaDaggubati !I pray that your spirit and body grow stronger by every passing day. May you be surrounded by love and all that is positive Here is the first glimpse of "Comrade Ravanna"
Allu Arjun tweeted, "Happy Birthday Fireeeeeee Btw … couldn't find a pic of us in recent times . I can't post the old ones @RanaDaggubati #HBDranadaggubati #bestie"
Rakul Preet Singh also shared a story on her Instagram wishing the actor. Tamannaah Bhatia, Pulkit Samrat and others also wished the actor. Take a look at it here.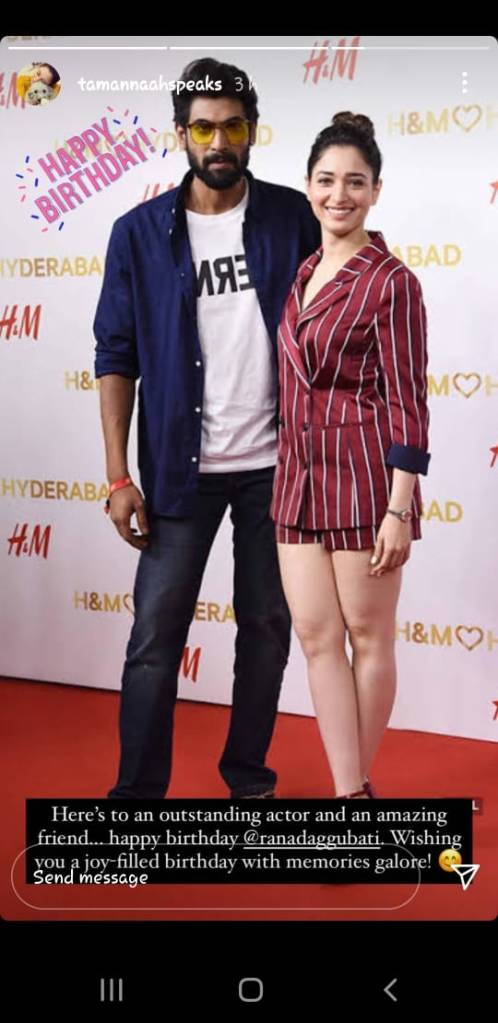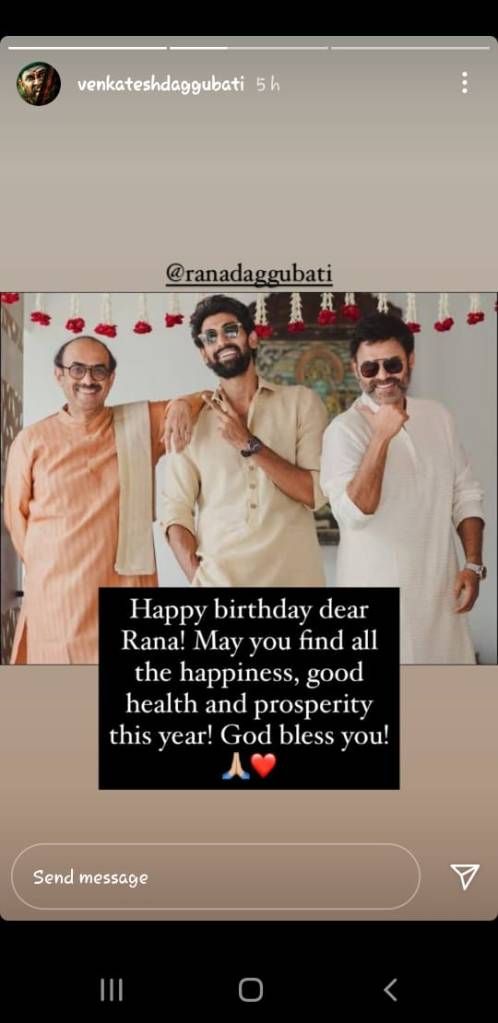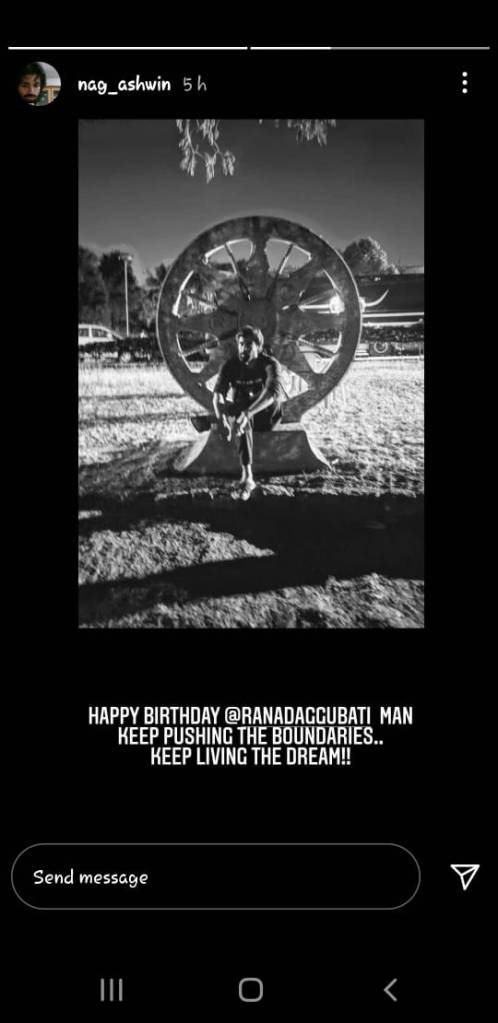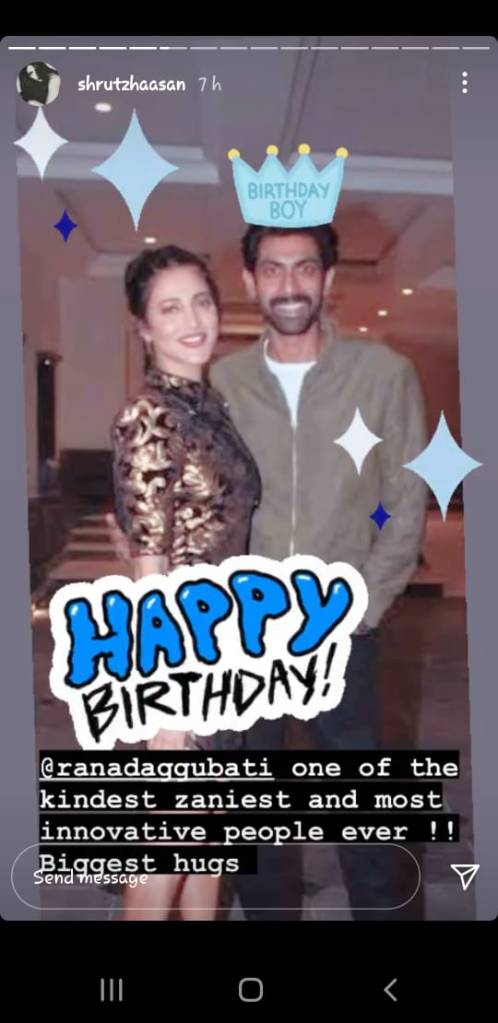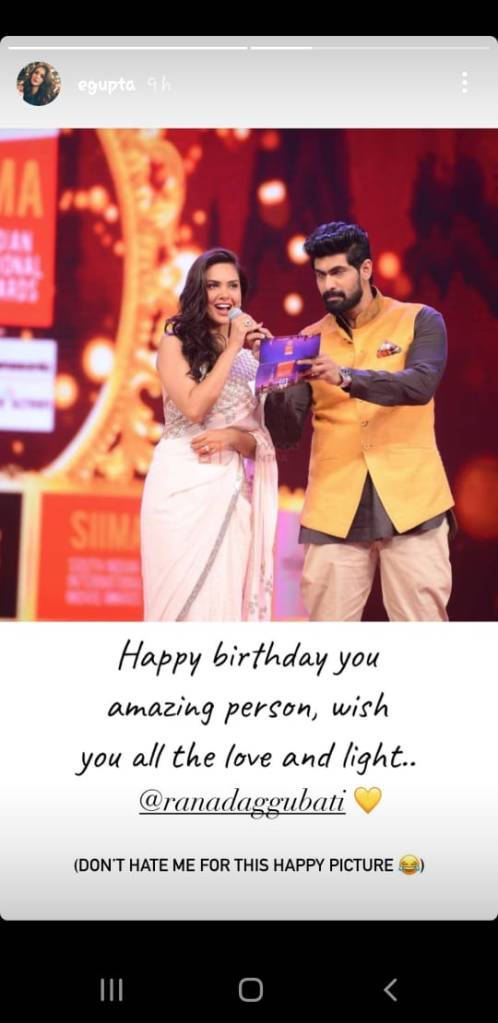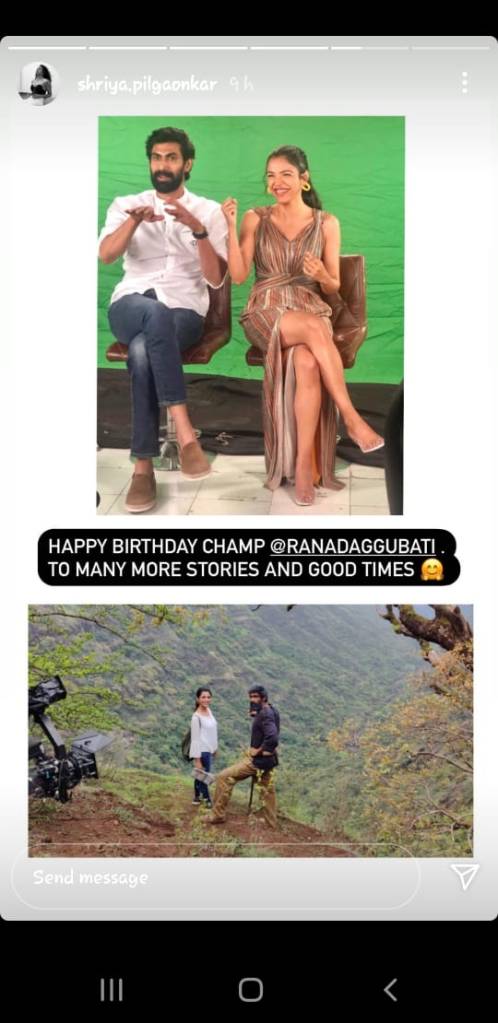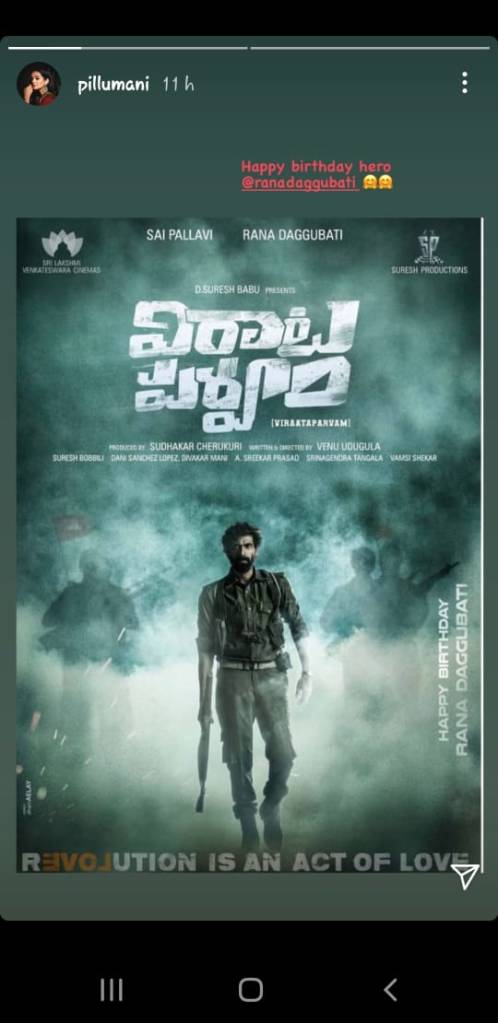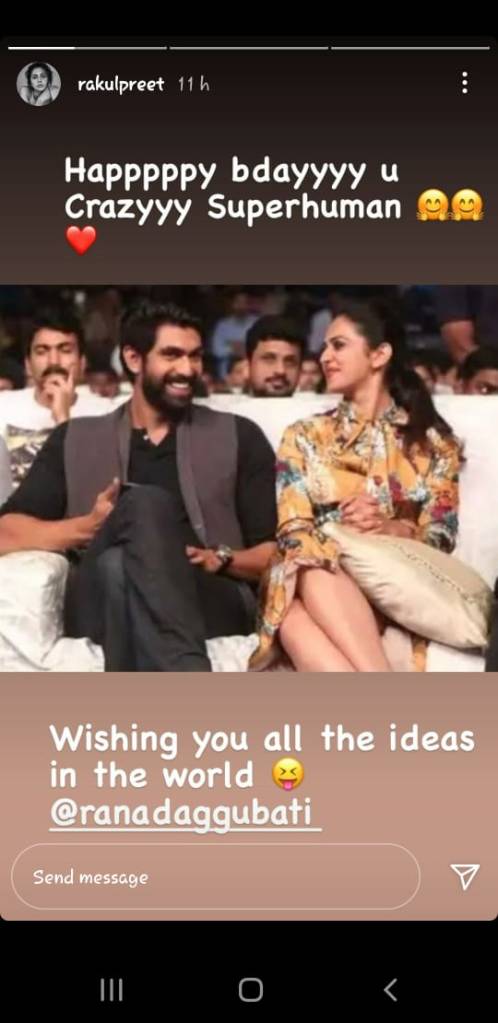 Also, on the occasion of his birthday, Rana shared the first look from his upcoming movie 'Viraata Parvam' as 'Comrade Ravanna'. He wrote while sharing, "Presenting to you Comrade 'Ravanna' from #ViraataParvam."
This movie will also star Sai Pallavi and Priyamani in pivotal roles.
Stay tuned for more updates!
২৪X৭ নিউজ বেঙ্গল এ সবার আগে পড়ুন ব্রেকিং নিউজ। থাকছে দৈনিক টাটকা খবর, খবরের লাইভ আপডেট। সবচেয়ে ভরসাযোগ্য বাংলা এবং ইংলিশ খবর পড়ুন ২৪X৭ নিউজ বেঙ্গল এর ওয়েবসাইটে। নিয়মিত খবরে থাকতে লাইক করুন ফেসবুকে ও ফলো করুন টুইটারে।
'রঙ' ছাড়া সংবাদ খুঁজে পাওয়া কঠিন। কোন খবরটা 'খাচ্ছে'? সেটাই কি শেষ কথা? নাকি আসল সত্যিটার নাম 'সংবাদ'! 'ব্রেকিং' আর প্রাইম টাইমের পিছনে দৌড়তে গিয়ে দেওয়ালে পিঠ ঠেকেছে সত্যিকারের সাংবাদিকতার। অর্থ আর চোখ রাঙানিতে হাত বাঁধা সাংবাদিকদের। কিন্তু, গণতন্ত্রের চতুর্থ স্তম্ভে 'রঙ' লাগানোয় বিশ্বাসী নই আমরা। আর মৃত্যুশয্যা থেকে ফিরিয়ে আনতে পারেন আপনারাই। সোশ্যালের ওয়াল জুড়ে বিনামূল্যে পাওয়া খবরে 'ফেক' তকমা জুড়ে যাচ্ছে না তো? আসলে পৃথিবীতে কোনও কিছুই 'ফ্রি' নয়। তাই, আপনার দেওয়া একটি টাকাও অক্সিজেন জোগাতে পারে। স্বতন্ত্র সাংবাদিকতার স্বার্থে আপনার স্বল্প অনুদানও মূল্যবান। পাশে থাকুন।