K-pop band BTS connected virtually with 993000 admirers across 191 regions including India this weekend.
BTS virtual concert "MAP OF THE SOUL ON:E", held on October 10 and 11 in Seoul, saw band members RM, Jin, SUGA, j-hope, Jimin, V and Jung Kook delivering 23 performances. Their virtual concert "MAP OF THE SOUL ON:E" was live streamed and attended by fans in countries like India, South Korea, Malaysia, Australia, Spain and Japan.
Considering their strong fan base in multiple countries, BTS, which consists of RM, Jin, SUGA, j-hope, Jimin, V and Jung Kook, said hello in different languages.
Watch: K-Pop Stars BTS Make Global Fans Go Wild With Virtual Gig MAP OF THE SOUL ON:E
zero o'clock live with eng subs hitting right on heart ????#MapOfTheSoulOne
@BTS_twt pic.twitter.com/JK0gNRhBj6


— JoonGirl????‍♀️???? (@SweetheartofBTS) October 10, 2020
While the offline rendition of the concert had to be cancelled due to Covid-19, a number of technologies such as AR, XR amplified the visual experience and the "ARMY on Air" fan event allowed a more intimate live interaction between the pop stars and fans.
Just wanted to check in if everyone is doing okay after this Jimin happened #MapOfTheSoulOne pic.twitter.com/4Na1zmnl7D


— ⒷTS_ hⒺartu⁷ (@BTS_heartu0T7) October 10, 2020
"For the 'MAP OF THE SOUL' album series and this show, we focused on putting our thoughts, personal stories and songs of the past seven years and prepared really hard", said BTS, who performed on songs like "DNA", "No more dream" and "Dynamite".
BIG THANKS TO BTS, THE PRODUCTION TEAM AND TO ALL THE STAFF!! #MapOfTheSoulOne #BTSconcert #WeAreNotSevenWithYou pic.twitter.com/ESaK9Wu5LM


— nrlainazhar (@aien09121887) October 10, 2020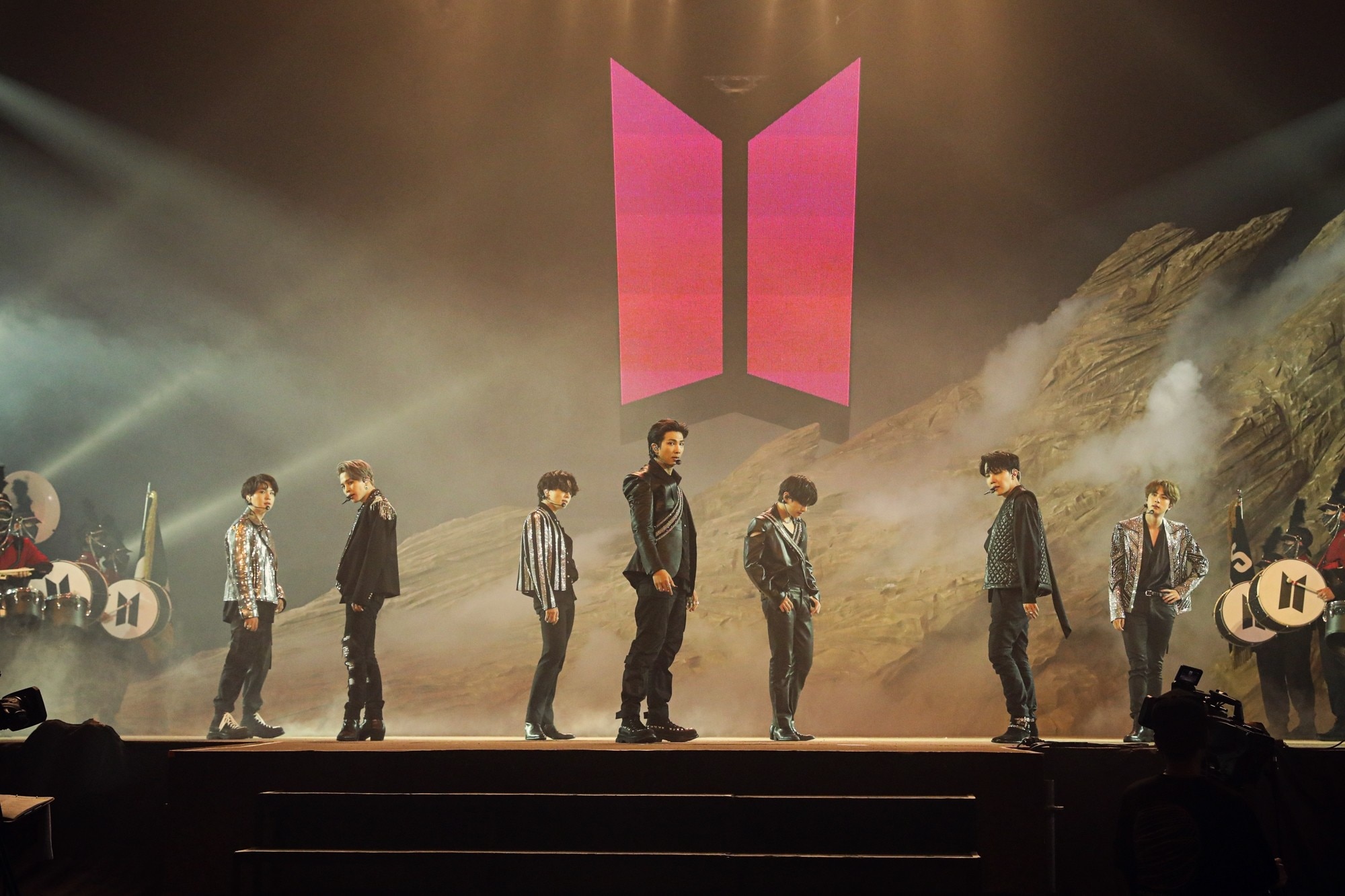 "The concert crossed countless emotions. Our first march began with seven boys who gathered for a small dream. And together, we will march on forever, each of us waving flags of various colors and singing different stories in different languages. BTS is not a story of only seven, but is about you, me and everyone," shared the band members.

Their change in costumes from black to black and white outfits to casuals like denims with white tees, with colourful jackets, left a visual impact on the viewers, who couldn't get enough of their style, especially the low cut shirts.

Before bidding goodbye, they thanked their fans for showering love on the song and being the "driving force".
They were also thankful for technology that helped them to connect with their fans.
"MAP OF THE SOUL ON:E" marks the band's first concert in four months since "BANG BANG CON The Live" in June.
With IANS inputs